Resume Design
Having trouble landing your dream job? Let's make your resume stand out of the pile with our new look and design and land you your dream job.
Basic
With the basic designs, we keep it clean and simple. We give your resume a basic facelift.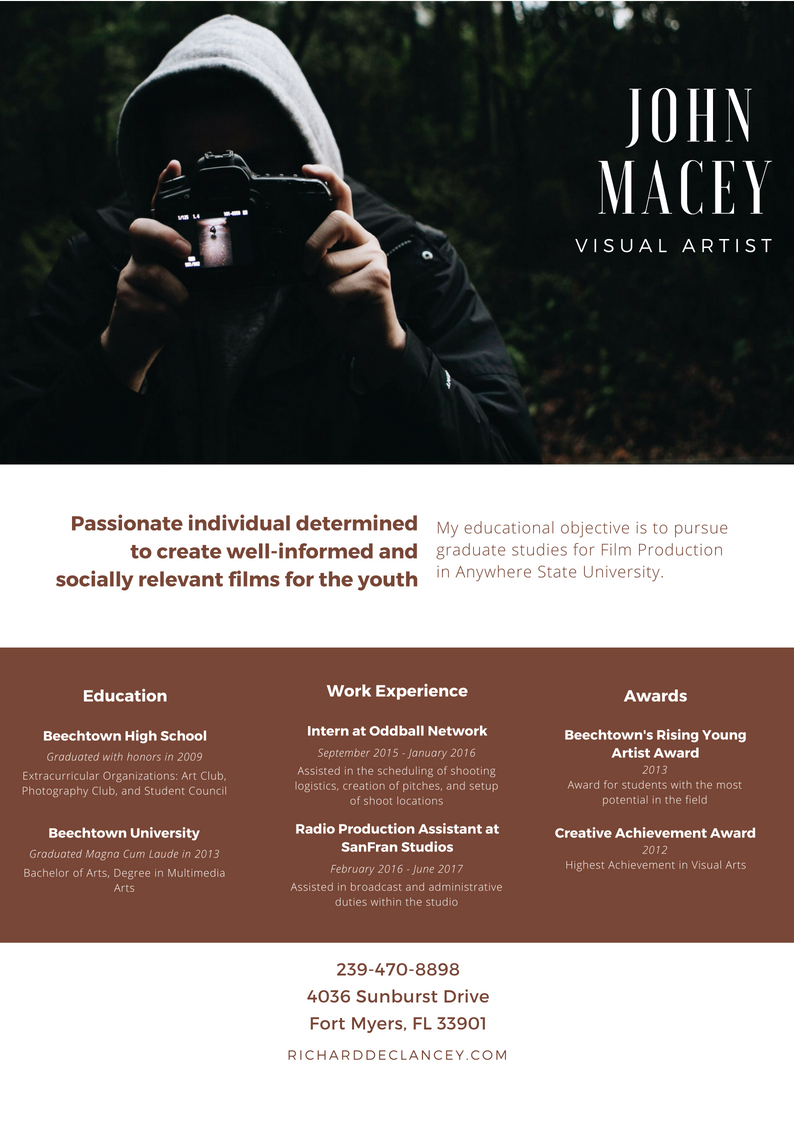 industry design
Are you in the photography, culinary or any other industry? We will create a resume with images to match your industry.
corporate design
If you are in the corporate space, then this is for you. This resume design will be professional and clean.